Looking to buy or sell a home? The Goodman Group is your team! Real estate agent Justin Goodman started out in retail until a friend of his told him he had a knack for sales. He was recommended a job as a real estate agent and hasn't looked back since. Justin Goodman now has more than 19 years of experience, closing more than 3,000 transactions and forming his own company, the Goodman Group.
THE GOODMAN GROUP: WE'RE HERE TO HELP!
The Goodman Group is a team of full time and fully experienced realtors who serve all over the Las Vegas area. That's the most important thing when choosing a real estate agent is experience. And when it comes to experience in the real estate game, nobody beats the Goodman realty group.
Feel free to call any of our agents to see for yourself.
When you hire the Goodman Group, you'll never be on your own—there will always be someone to help you, no matter what, in less than 5 minutes of your time. If you have any questions, we'll answer them immediately.
Buyer Services
Find Your Dream Home
First Mortgate Payment On Us, Paid At Successful Close
Up to $10,000 Buyer Rebate, Paid At Successul Close
Residential sales
Rental Services
And More!
Seller Services
Sell Your Home For Top Dollar Fast
Sell your home, full service listing 1%
Include video and HD photos of property
Short sale & bank owned specialists
Sell Luxury Homes
And More!
We care deeply about your home buying or selling experience.
If you have any questions, have a home for sale, or want to inquire about buying, Call or Text Us at (702) 353-9292
and we'll have a real estate agent there for you in less than 5 minutes—guaranteed.
I was very surprised that Justin Goodman was that good and thorough when all I was paying him was 1% of the list price. Justin actually sold one home for me and another home for my wife both in record ...
3 days ago
— Zillow Reviewer who sold a single family home in 2021 in Las Vegas, NV 89110.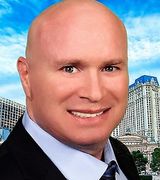 Justin Goodman
1 sales in the last 12 months
© Zillow, Inc., 2006-2016. Use is subject to Terms of Use
What's a Zestimate?
Ready To Get Started Or Have Some Questions?
Call Or Text Us At 702-353-9292 or click the button to contact us.