Ready To Get Started Or Have Some Questions?
Are you interested in buying a home in Las Vegas? You've come to the right place!
The Goodman Group Las Vegas will be there for you every step of the way, from the very first phone call to handing over the keys.
We understand that the moment you decide to buy a home—your mind is flooded with a mix of exciting emotions, stress, and questions.
And that's why we're here.
We are here to help from you start to finish!
For a 100% free and no obligation home buyer consultation, call 702-353-9292 or click here to contact us.
How We Help You Find Your Dream Home
We can help you: source financing, get qualified, and most of all.. find the right home! Because we want you to have a great home buying experience we make every effort reduce the overwhelm and make the entire process as easy as possible for you.
Our team of experts guides you through the entire home buying process, and our services are free to you. Not only that, we offer two different buyer rebate programs* to put more money in your pocket: we will give you up to $10,000 towards closing costs or we will pay your first mortgage payment!
No matter what stage of the home buying process you're in, we'd love to help you.
If you're thinking of buying a home in the Las Vegas area (Las Vegas, Henderson, and North Las Vegas) - please feel free to contact us with any questions you may have. For a 100% free and no obligation consultation, call 702-353-9292 or click here to contact us.
Ready To Get Started Or Have Some Questions?
GAIN THE ADVANTAGE BY BEING THE FIRST TO KNOW ABOUT NEW PROPERTIES
By saving a property search on our site, we'll automatically deliver new listings that match your criteria directly to your inbox so you'll be the first to know when a new property comes on the market. Having this information right at your fingertips gives you the competitive advantage, even in competitive markets.
Save and See Your Favorite Homes
SHOW US WHAT YOU LOVE SO WE CAN SHOW THEM TO YOU
As you're searching for homes on our site, click to save the properties in your profile. This will help you keep in mind what properties you want to see and it will also help our team to proactively find other properties that you may have missed. When you're ready to see your favorites in-person, simply click to schedule a showing with the agent on our team you're working with right from within the site! At the property, our team will be glad to answer any questions you may have to help you make an informed decision.
Ready To Get Started Or Have Some Questions?
I was very surprised that Justin Goodman was that good and thorough when all I was paying him was 1% of the list price. Justin actually sold one home for me and another home for my wife both in record ...
3 days ago
— Zillow Reviewer who sold a single family home in 2021 in Las Vegas, NV 89110.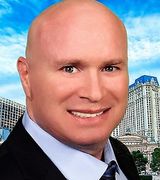 Justin Goodman
1 sales in the last 12 months
© Zillow, Inc., 2006-2016. Use is subject to Terms of Use
What's a Zestimate?
*Buyer Rebate Special Conditions Apply. Please Inquire for More Info.
**1% Listing Program: Commissions are not set by law. All commissions are negotiable. There are no standard commission rates. Each seller decides total commissions paid. Commissions may vary. Call for full details.