Here are a few reviews from our many happy clients who we've had the pleasure helping to buy or sell in the Las Vegas area.
We pride ourselves on a commitment to world class service - built on experience, knowledge, and consistent communication that enables us to deliver a level of service unmatched in our industry.
If you're thinking of buying or selling in the Las Vegas area, we'd love to help. If you'd like to be our next success story, or just want to learn more - give us a call or text at 702-353-9292 or click the button below to get in touch.
I was very surprised that Justin Goodman was that good and thorough when all I was paying him was 1% of the list price. Justin actually sold one home for me and another home for my wife both in record ...
3 days ago
— Zillow Reviewer who sold a single family home in 2021 in Las Vegas, NV 89110.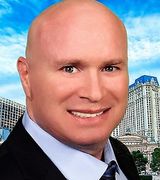 Justin Goodman
1 sales in the last 12 months
© Zillow, Inc., 2006-2016. Use is subject to Terms of Use
What's a Zestimate?
Ready To Get Started Or Have Some Questions?
Call Or Text Us At 702-353-9292 or click the button to contact us.